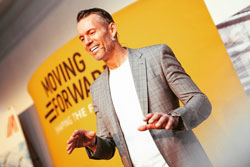 About
Dennis R. Mortensen is the CEO and founder of
LaunchBrightly
,
a SaaS company that automates the product screenshots process.
He's a pioneer and expert in leveraging AI and data for automation
and a serial entrepreneur who has successfully delivered a number
of company exits on that theme. Originally from Denmark,
Dennis lives in New York City with his family.